Learn about the
legal services we offer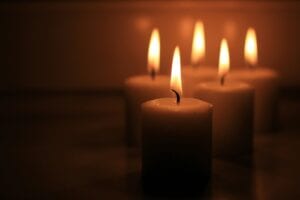 Following the loss of a loved one, the probate process may seem daunting. We can help guide you and make the process less stressful and uncertain. The probate process in Tennessee is a way by which the Executor (if the person had a will) or the Administrator (if the person did not have a will) identifies the debts and assets of the person's estate as well as who the beneficiaries are.
The Executor/Administrator handles the administration of the estate, including paying debts, collecting assets, and distributing the remaining estate to the beneficiaries (if there's a will) or the heirs at law (if there is no will).
Depending on the size of the estate and the complexities of the will, estate administration can be a time-consuming process. There are legal deadlines for notifying creditors and filing claims. There are also a number of legal requirements that an Executor/Administrator must follow to ensure that probate is handled properly.
The probate process may seem intimidating, but it doesn't have to be.
We provide a step-by-step guide with checklists to help make the process go smoothly. We also take the time to explain why each step is necessary and what to expect at each stage.
Dealing with probate after losing a loved one can be a daunting task. Let us help guide you and provide support.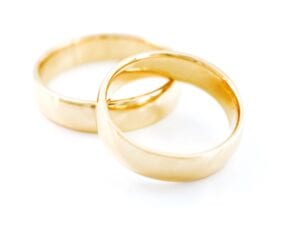 Whether you're contemplating filing for divorce, or have been served with notice of a petition for divorce, we can help.
We can guide you through every step of the process to help reduce the stress that often goes hand in hand with ending a marriage.
Tennessee law mandates a waiting period after a petition is filed before a final hearing on the divorce can be set. For couples without children, the waiting period is 60 days, and for those couples with children, it's 90 days. This doesn't mean a divorce can necessarily happen that quickly, as there are other factors that may lengthen the time period.
Once a petition for divorce is filed, the other spouse has 30 days to file an answer. This is an important step and one you should address as soon as possible to preserve your rights.
Often, when couples can agree on how to separate their property (including a home, assets, and debts), the process can be relatively straightforward and handled in a timely manner. If you have children and can agree on custody and visitation, in addition to how to separate your property, the process can also move forward fairly easily.
When couples can't agree on either their property or custody/visitation, mediation is typically the next step. Mediation is where a neutral third party works with the spouses to try to reach an agreement. If one spouse simply does not respond to the complaint for divorce, a default divorce can be requested.
There are other steps in the process, such as taking a parenting class if you have children and possibly depositions and requests for discovery to identify the extent of marital assets and debts. An experienced family law attorney can explain all the steps to you and help guide you through the process.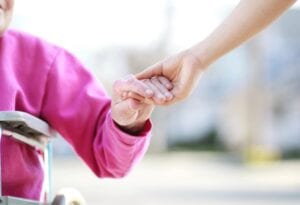 When a person is unable to make decisions for themselves, either medical or financial, an interested party may file a petition for a conservatorship or guardianship.
In Tennessee, a conservatorship is for adults and a guardianship is for minors.
In either case, the interested party (or petitioner) files a petition with the court stating that the person (or Ward) cannot make decisions for him or herself and asking the court to appoint someone to make those decisions for the person.
Based on the circumstances, including a physician's statement in the case of adults, the court will determine whether the person is in need of a conservator or guardian. Because the petitioner is asking for certain rights to be removed from the Ward, the court will make sure that the Ward has an opportunity to be represented by counsel and will in most cases also appoint a Guardian ad litem to investigate the claim and report back to the court.
Generally, if the proposed Ward has funds, the court will tax the costs of the matter to the Ward; otherwise, the petitioner will be expected to pay the costs involved.
The petitioner does not necessarily have to also request to be the conservator or guardian but should propose a person or agency to serve if the petitioner does not wish to serve in that role.
There are specific legal procedures required in petitioning for a conservatorship or guardianship. If you have questions about the process or wish to file a petition for either a conservatorship or guardianship, contact us to discuss your options.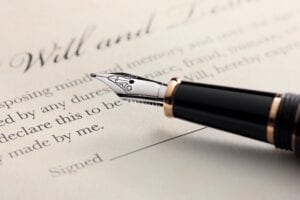 Wills aren't just for the wealthy. A will lets you decide how your assets are distributed after your death. It also lets you name who will care for your children if they are minors. A will can also direct how you'd like your remembrance—whether you have a funeral, cremation, or memorial. A will can even make provisions for your pet/s.
Powers of Attorney are useful during your lifetime if something should happen to you and you can't make decisions for yourself or manage your affairs. You determine who you'd like to manage your financial and/or medical decisions in the event you are unable to.
As part of our will preparation services, we provide you with a financial and medical power of attorney as well. These documents provide the foundation for your estate planning and can give you peace of mind knowing your wishes are documented.
You can always change any of these documents at any time, depending on your needs and wishes.
We provide services on both hourly and fixed rates, depending on the type of services needed.
Hourly rates
Attorney's hourly rate is $300.  Most cases also require a retainer, which is paid at the time of engagement. The retainer is held in the Attorney's trust account and applied towards the final invoice.  Invoices for services rendered are issued at the beginning of each month and are due in full within 30 days.

Retainers
Retainers will be determined at the time of initial consultation, depending on the type and complexity of the matter.
Typical Retainer
Divorce without children - starting at $3,500
Divorce with children - starting at $5,000
Modification of parenting plan - starting at $4,000
Conservatorship/Guardianship petitions - starting at $3,000
Probate - starting at $3,500
Muniment of title - starting at $1,000
Fixed rates                                                            
Fixed rates are due in full at the time of engagement.
Wills                                                                                                            Individual          Couple
Simple Will (includes health and finance Powers of Attorney)          $1,000              $1,750
Will with testamentary trust for children                                              $1,750            $2,500
Power of Attorney                                                                                   $150
Living Will/Advanced Directive                                                             $150
Legal consultation (1 hour)                                                                     $300